Priscylla Brasileiro / The JollyJoy Team - 21 / Jun / 2017
Aviator Party – André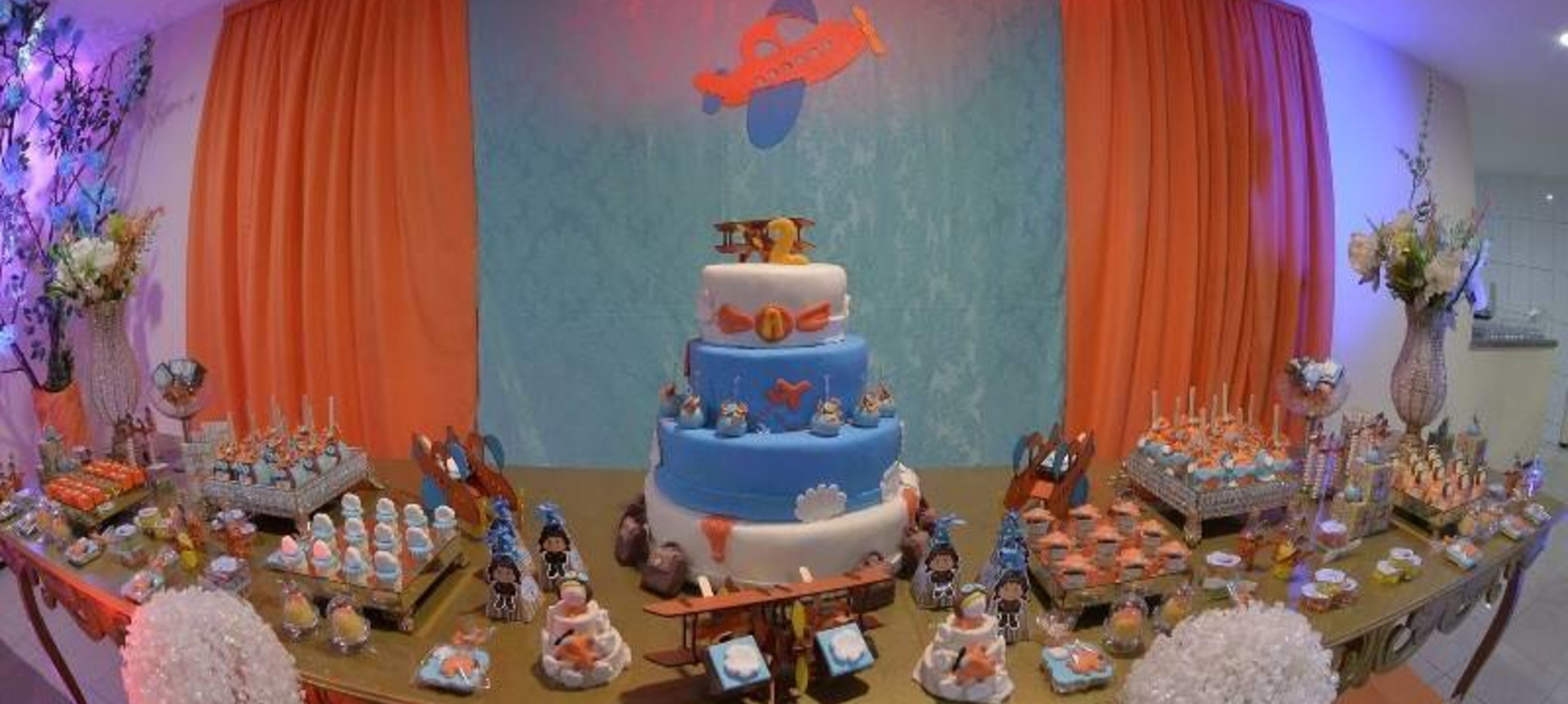 Hi!!!
Today we're bringing you 2-year-old André's adorable birthday party. The AVIATOR theme was chosen because, according to his Mom, young André has loved airplanes since he was a little baby.
Check out our Adventurers party kit.
The party was decorated in eye-catching gold, turquoise and orange.
The invitations were virtual and sent by email and whatsapp, a practical and creative way to announce a party. There are formats that can combine photos, videos and texts.
Oh! And there was no lack of praise for the sweets, such as: chocolate lollipops, cake pops, brownies, decorated cookies, dessert cups, popcorn lollipops, white chocolate covered apples and variety of pretty chocolates for little Andre´s party. There were also delicious brigadeiros (Brazilian truffles) in various flavors.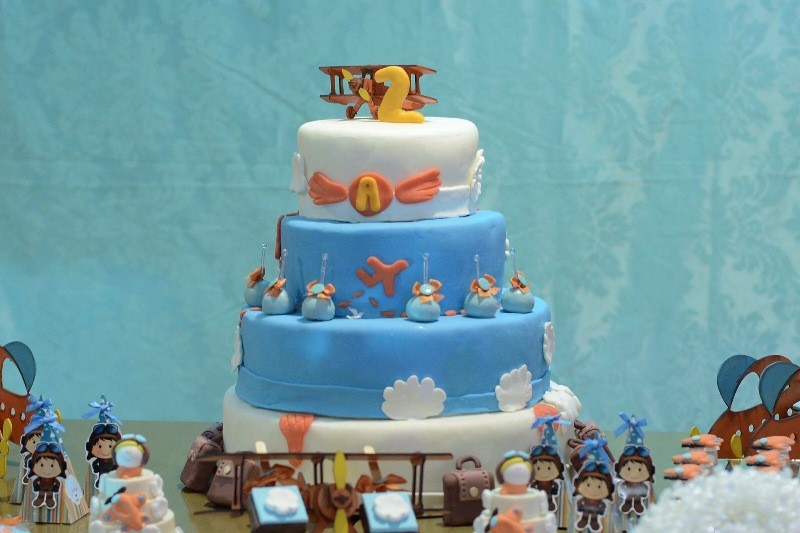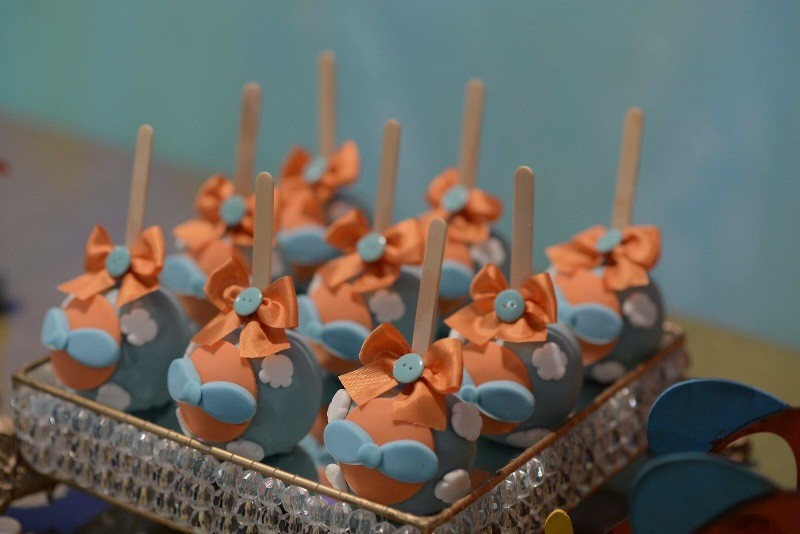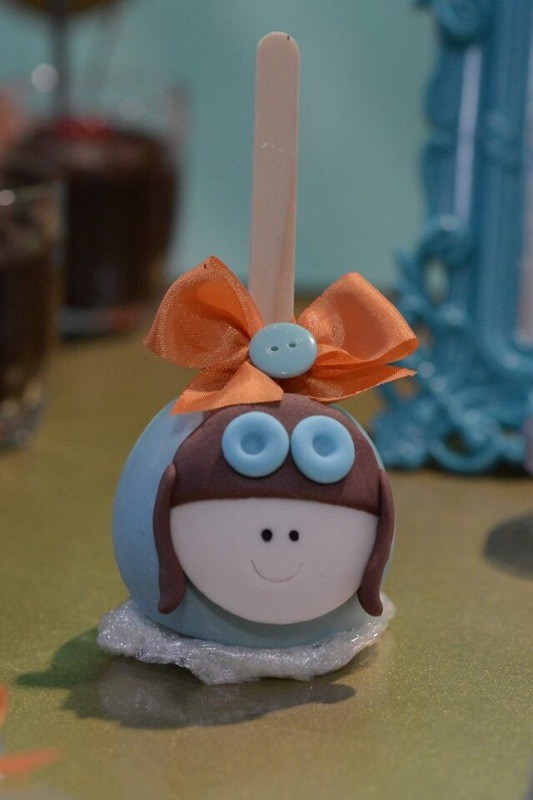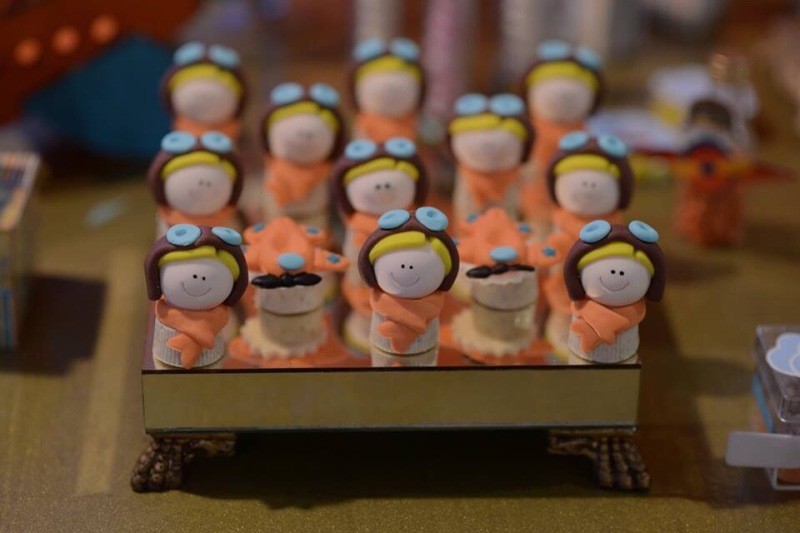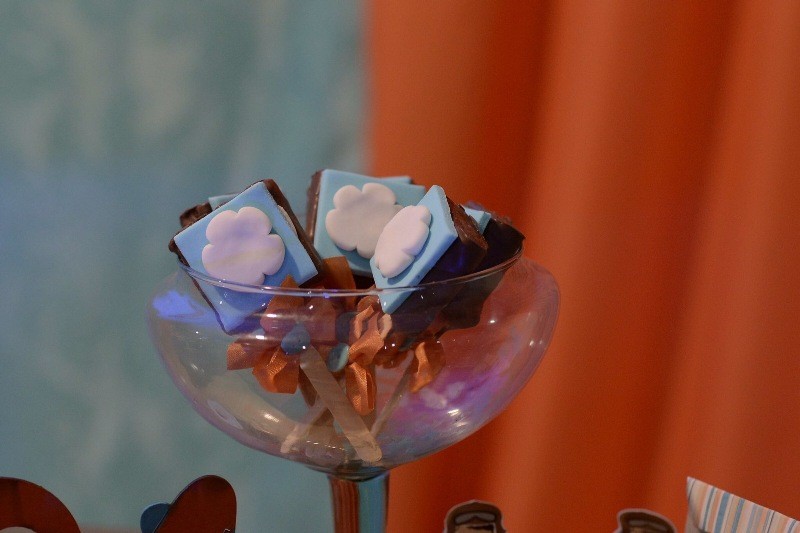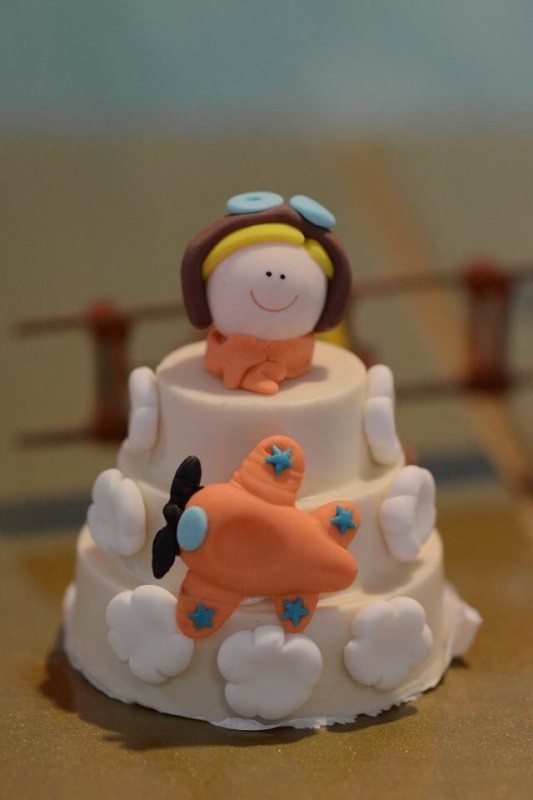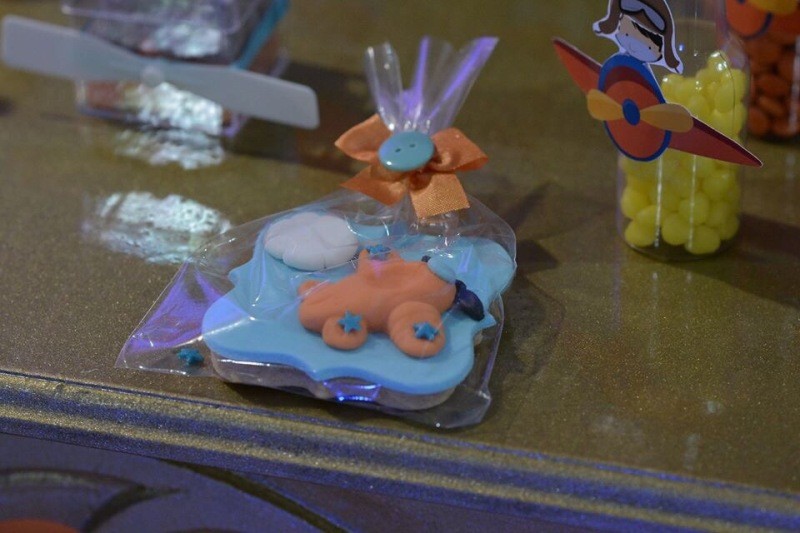 Before the sweet table was "revealed", the guests feasted on the brigadeiros of tabuleirodajuju.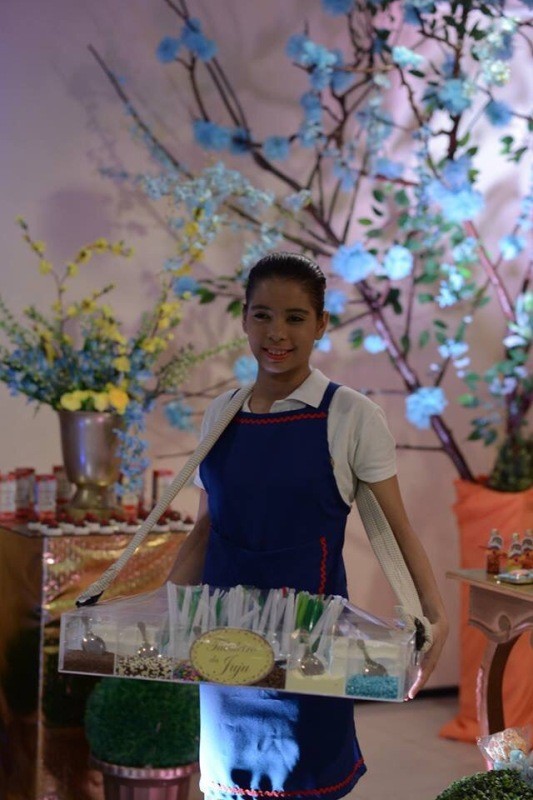 In the outdoor space, a fully illuminated, super-cool food bike served queijadinhas (small coconut muffins). Throughout her pregnancy, André's mommy indulged in these muffins, so she just had to have them at his party. Crepe and popcorn carts also brought joy and happiness to the kiddies and adults.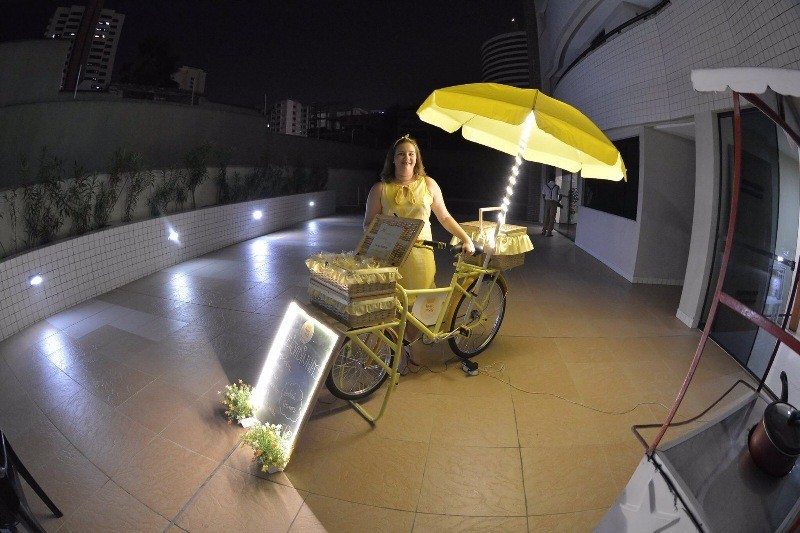 Also outside, the children enjoyed a cookie decorating workshop! The birthday boy loved it! André's guests really adored it! There were even sweet popcorn cups for the children. See how food bikes are the latest thing in children's parties?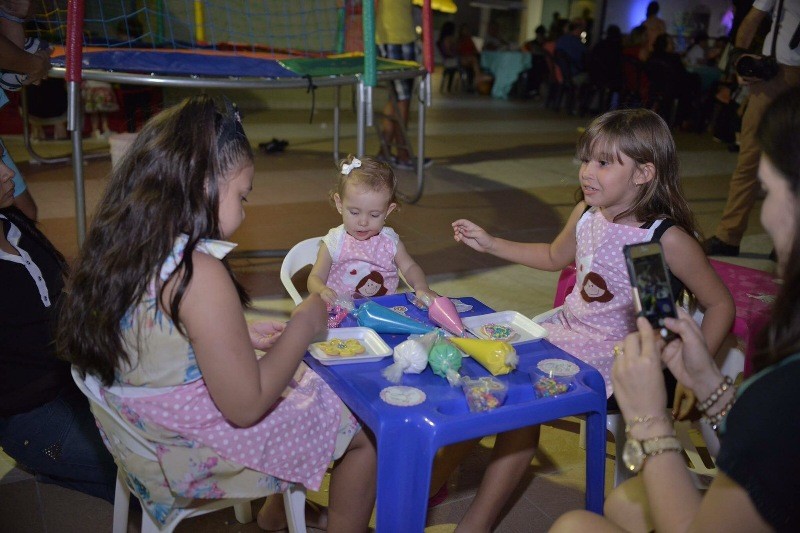 The buffet was a great success with finger foods, snacks and dinner, all of it delicious.
Everything was perfect!
I hope you liked this, so please leave a comment.
Lots of kisses!!
By Priscylla Brasileiro
The JollyJoy Team