Priscylla Brasileiro / The JollyJoy Team - 14 / Aug / 2017
Cars – Nathan's 3rd Birthday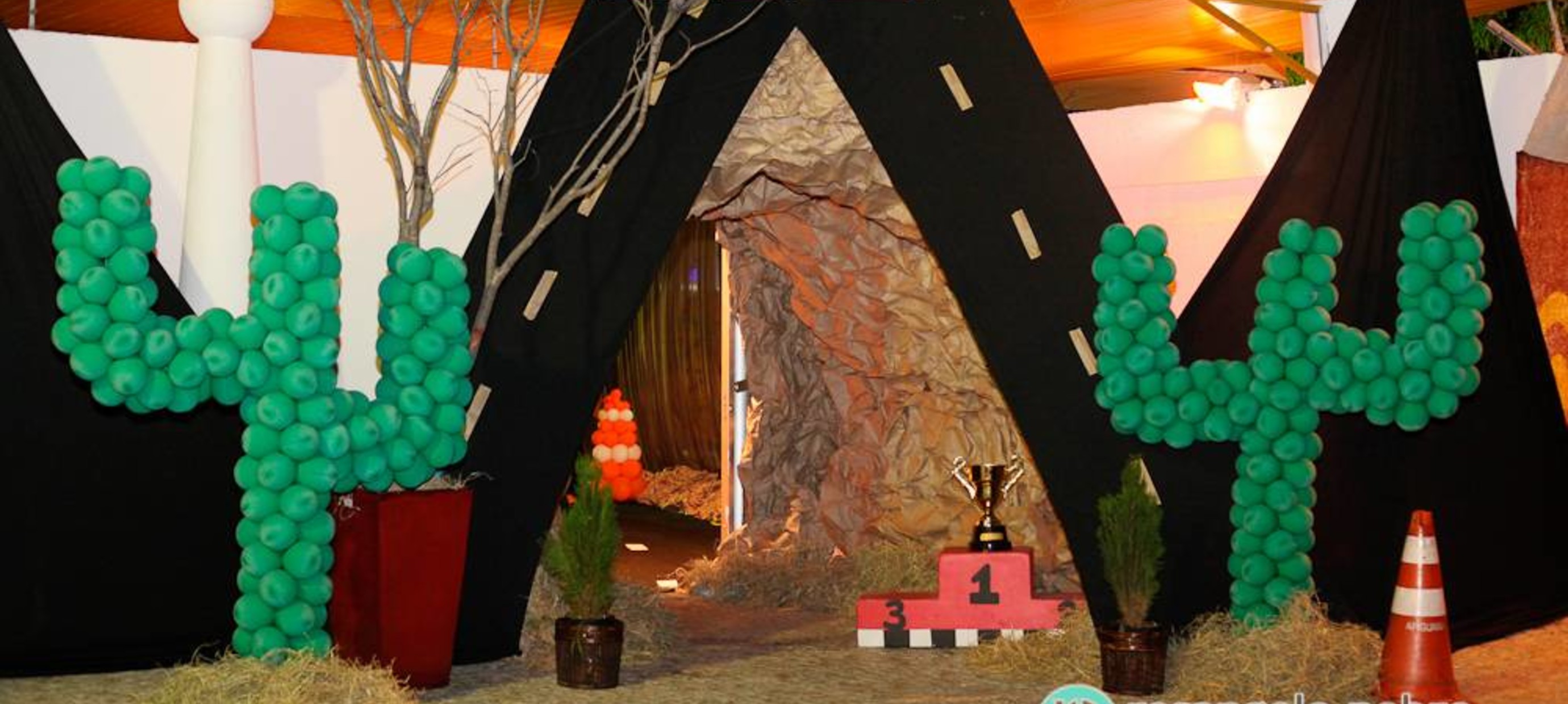 Hello!!!
Today I'm posting a lovely and different party with a Car theme. It was Nathan's 3rd birthday.
This party was very special, firstly because it was the first party for which Nathan chose the theme.
Another important reason was that the birthday boy loves the McQueen and Tow Mater cares. Based on this, mummy Karinny and daddy decided to do something very special by personalizing the kids' party souvenirs with a little backpack filled with sweets. And the mummies and daddies also got their party souvenirs: a rubbish bag with these characters printed on it for the car.
Karinny also decided not to focus on the traditional white and red colours, opting instead for a rustic theme. When entering the buffet, there was a path that led guests to the entrance of the city of cars, called "Radiator Springs".
For the centrepieces, mummy Karinny used a toolbox containing a car bin and treats.
They – mother, father and son – loved the result! As did I!!!
Now check out the details of this beautiful party.
Three kisses!!!
By PriscyllaBrasileiro
Jollyjoy Team