Carol Gomes - van der Zwaag - 14 / Aug / 2017
Safari – Henk's 3rd Birthday & JollyJoy Company Opening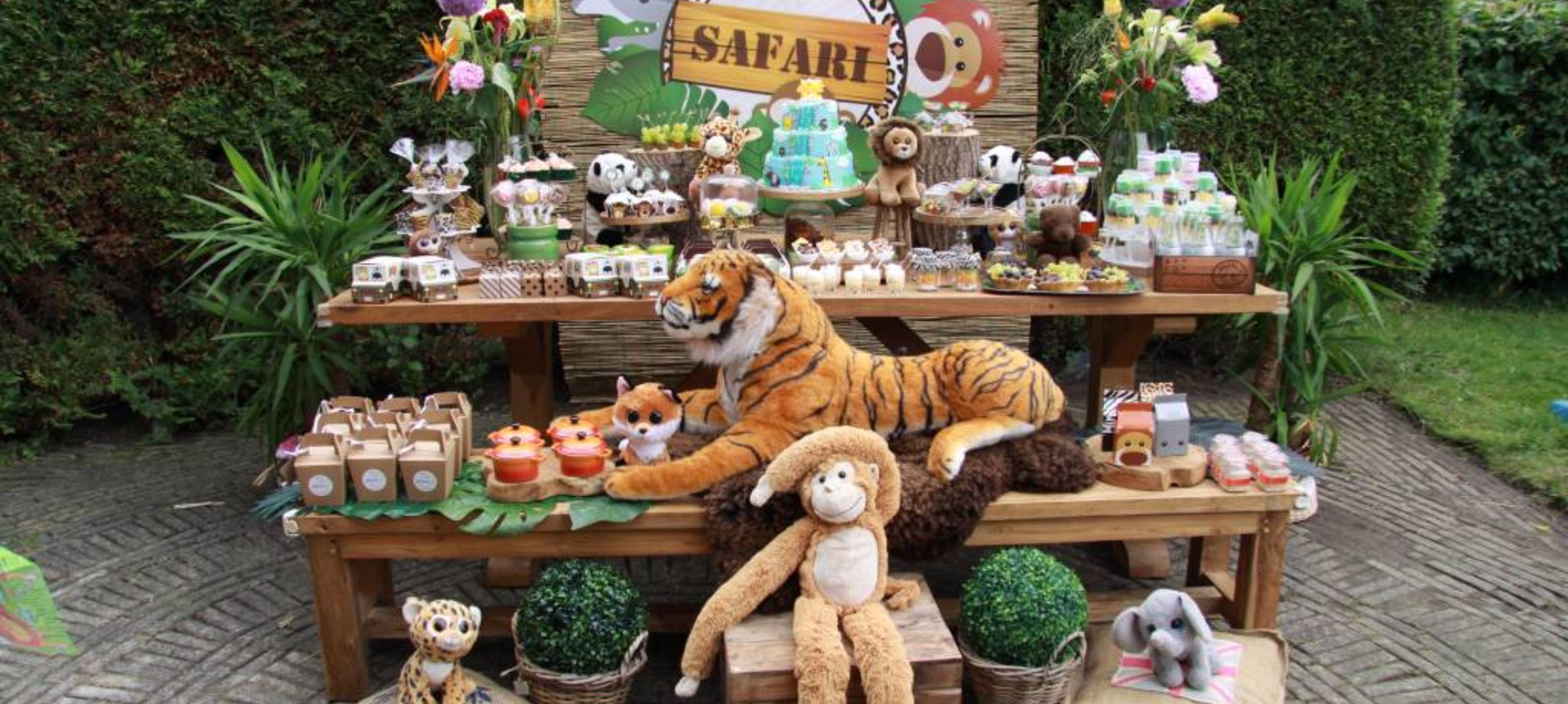 Hello!
Today we bring a lovely party with a Safari theme.
Traditional themes become contemporary in the hands of the JollyJoy Team. It was like this at Henk's, farmers Wietse & Carol's son, 3rd birthday party, which took place on the farmyard.
The party had a unique theme of exploring contact with nature. The farm animals mingled with creatures from the African jungle gave a special and creative touch, showing how everything is intertwined in the environment.
The healthy food and the composition of the dessert table gave an air of expedition and lightness to the environment's decoration: the giant panel, the trays, the prop kit, the teddy bears and the exotic flowers also adorned the party and made it very attractive.
The invitation art was inspired by wild animals, reflecting Henk's memories and preferences.
The party gave us the perfect opportunity to inaugurate the "JollyJoy Kids' Party" company. We are very pleased to set off on this new challenge, which is to bring the best to children in the Netherlands and the neighbouring countries. We are just beginning, but we planned to make a point here on the farm for people to celebrate their happiest days!
Concerned with entertaining the children, we organized an activity table with drawing and face painting, piñata gamesand a super trampoline in the yard. The kids loved it and had a blast!
We must also mention thesmoothies, which are very successful at kids' parties. It's a super trend.
Henk loved all the cuddly toys that made up this beautiful Safari. They delighted all the children so much that they wanted to take them home.
Now check out all the details of this party at the photo gallery.
Liefs,
Carol Gomes – van der Zwaag